USED BY FILMAKERS
ALL AROUND THE WORLD
---
Being a freelance video editor, the number one thing we could all use is more time! These packs are designed to give you a much speedier workflow when working with clients & projects. Client wants a retro look? VHS Textures are at the ready. Need some loops for a live VJ set? Plenty of unique backgrounds and experimental content. Something a bit more edgy & glitchy? The Packs are full of analog glitch material, perfect for overlaying or using as transitions. This pack has it all. Made to work with all Major Video Editing softwares such as Premiere Pro, After Effects, Final Cut Pro X, Davinci Resolve and more.
---
COMPLETE COLLECTION INCLUDES

---
Perfect for VJ's and Filmmakers looking to bring some noise & texture into their set. Contains 44+ seamlessy looping loops.
---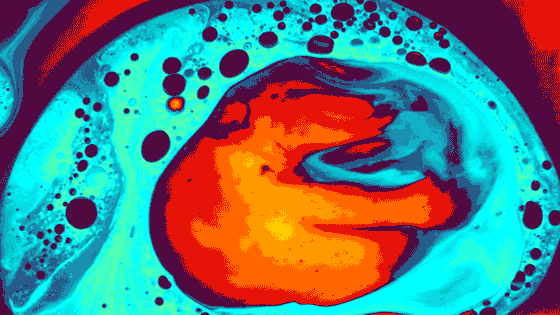 WHATS INCLUDED (500+ FILES)

---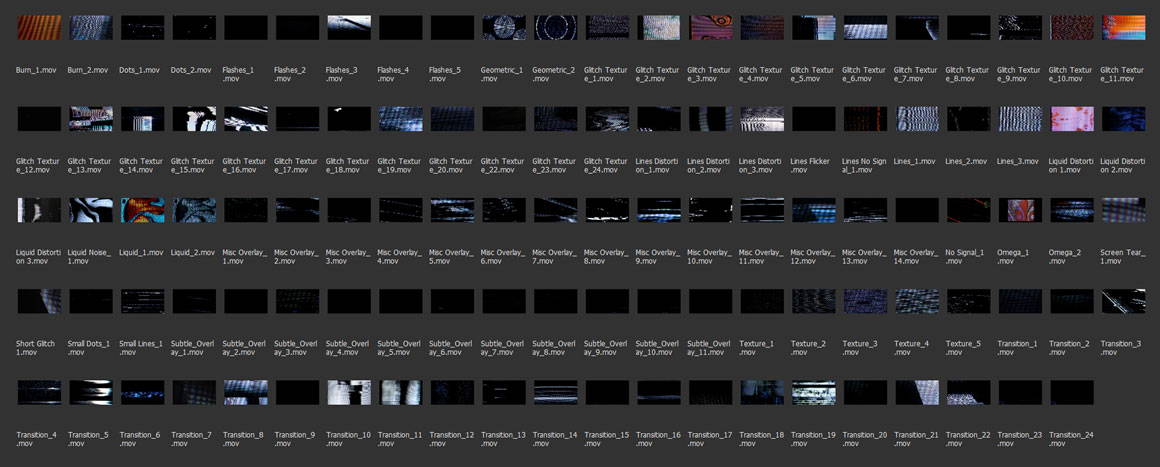 • Example of CRT Glitch Texture Pack

• Example of 4K CRT & VHS Folder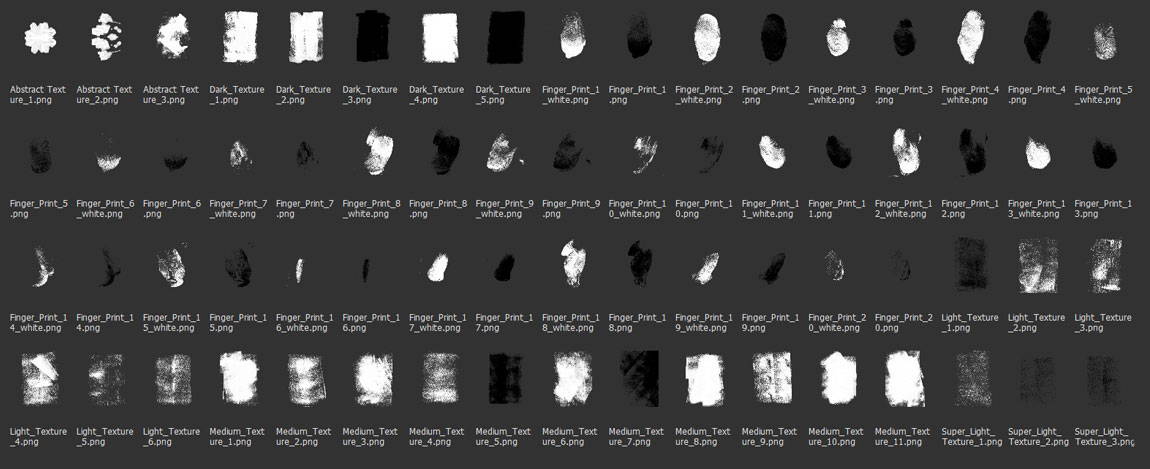 • Example of Raw Animated Textures (.PNG files)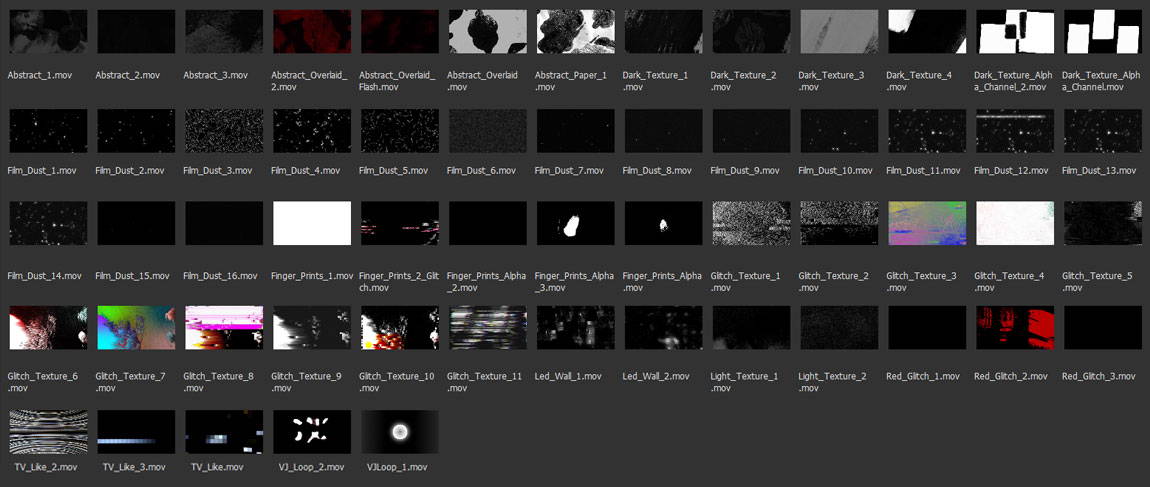 • Example of Raw Animated Textures (.mov files)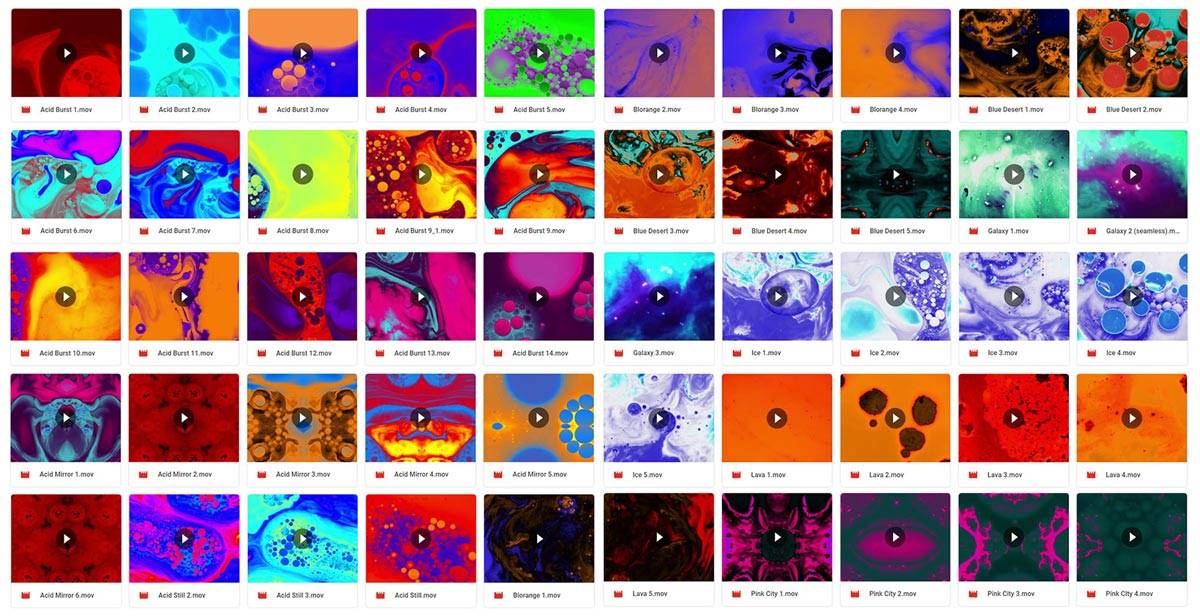 • Example of Liquid Acid Visuals (.mov files)

COMPATIBLE WITH ALL MAJOR VIDEO EDITING SOFWARE