• 120+ CRT Textures & Overlays (.mov)
• 70+ Bonus Glitch SFX (.wav)
• Captured in 4K for Extreme Detail
• Sci-Fi inspired Viewfinders & HUDs
• Glitch Textures & Overlays
• Ideal for Overlays & Transitions
• Perfect for Backgrounds & Displacement Maps
• For Premiere, AE, FCPX, Davinci & more
4K CAPTURE ON REAL CRT

This has all been captured in 4K on a high quality CRT monitor. This allows you to see the fine details that a CRT monitor produces that simply cannot be replicated with plugins.

Shooting in 4K allowed me to really capture the details and texture that CRT monitors reproduce naturally. Such as chromatic abberation, scanlines & glow.

Easy to use & customize!

Extremely easy to use! These are drag and drop files that you can place directly in the timeline. Simple use blending modes & easily customize the colours with hue & saturation effects or even better use "Tint".


---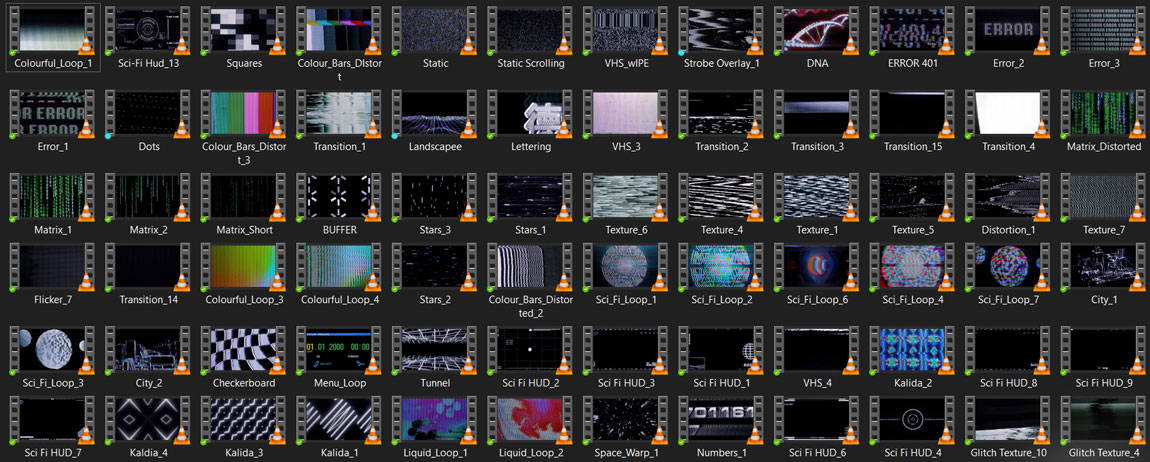 Example 70 out of 120+ files included in the pack
• 40+ CRT Textures
• 10+ Viewfinder & HUDS
• 35+ Visual Elements
• 20 Glitch Textures
• 15 Transitions
• 70+ Bonus Glitch SFX
COMPATIBLE WITH ALL MAJOR VIDEO EDITING SOFWARE